Here we are again at the start of another year and I am full of good intentions for blogging and keeping up up with our crazy lives. So, here I go again!
The new year brought a blizzard with it and we were trapped inside while our town was buried. What do you do when it's too awful to play outside? You bring the snow inside!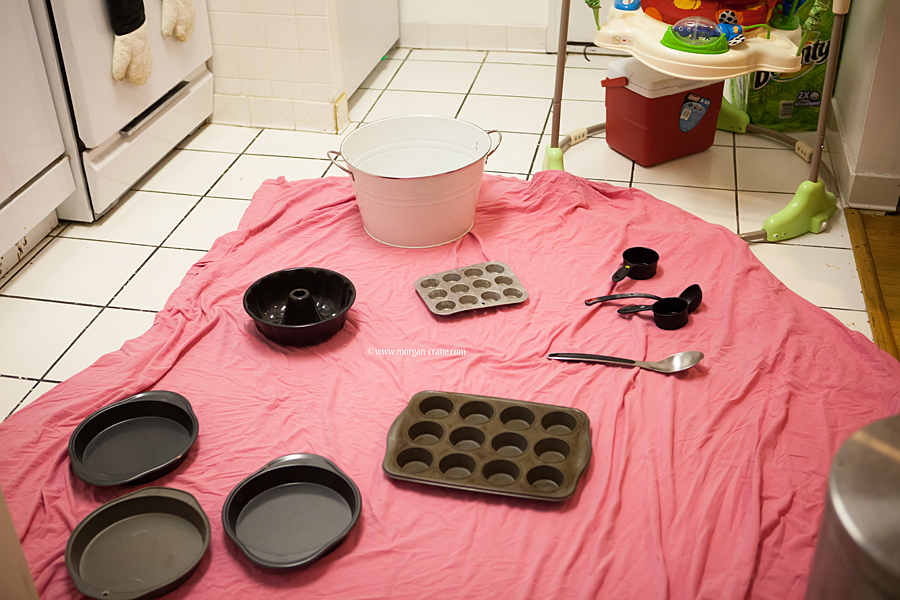 I set out a bucket, a bunch of bakeware, and a bunch of spoons.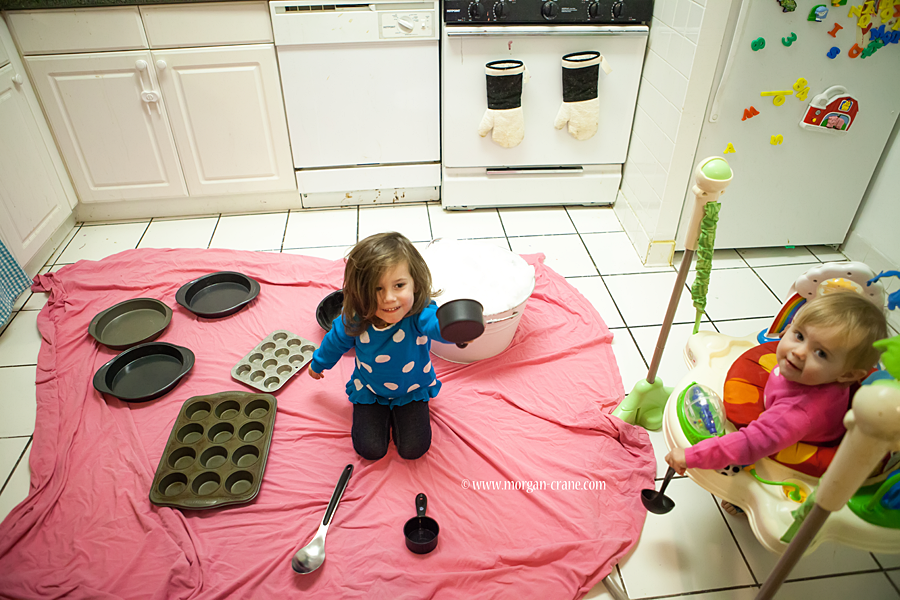 Q was totally stoked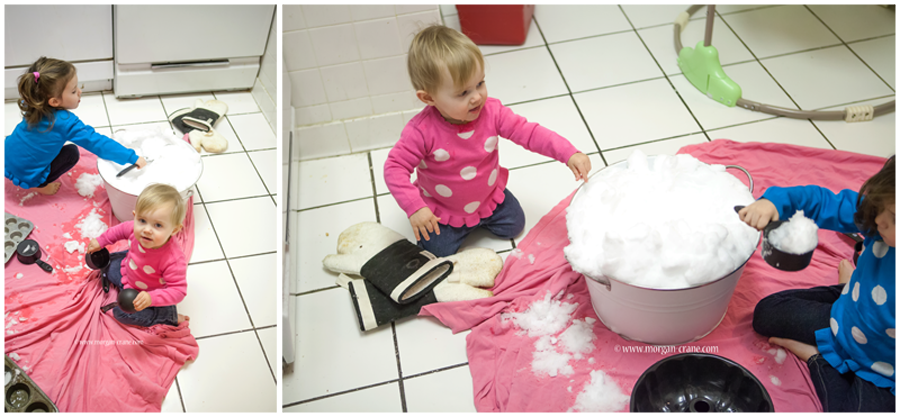 This activity, like most activities, ended with T trying to climb my legs, which is so cute. Pretty soon she will be walking and she won't need to pull up on me anymore. I had to snap a shot of those baby blues!